Full Flavor No Caffeine Espresso Blend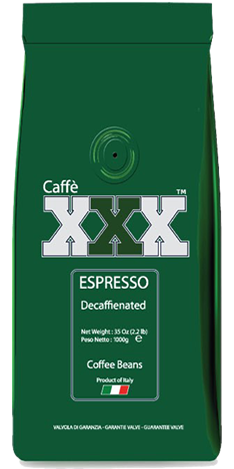 The impression often associated with decaffeinated coffee is that it is not comparable to regular coffee.
The truth is that a bad coffee, once decaffeinated, remains bad, whereas a good coffee remains good, even after the process.
This blend does not contain any chemical residual as a result of the decaffeination process and the finished product is a coffee which is 97% caffeine-free.
We carefully created this medium-bodied blend featuring a smooth and clean acidity, with a well-balanced aftertaste flavor.